Welcome to Steeler
Our business is your business. Since 1974, Steeler has been offering high-quality steel stud construction supplies at a competitive price. In addition to delivering top-grade products, we strive to provide our customers with industry-leading service and support before, during, and after a project, because we know trusting relationships form successful long-term business development for all parties involved. Let's grow, together. Our 13 branches serve construction projects of all sizes across the Western United States and Canada year-round. We manufacture light gauge steel framing products from recycled locally-sourced steel coils, making Steeler the green building choice by providing your project with possible LEED® points. Our vast selection of gypsum products and distribution goods make Steeler your one-stop drywall construction supply shop. Steeler is the longest consecutively-running steel stud manufacturer due to a passion for the products we supply and a commitment to making customers' projects a reality. Learn More About Us »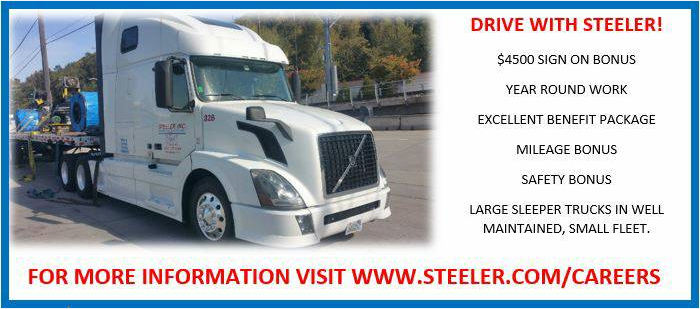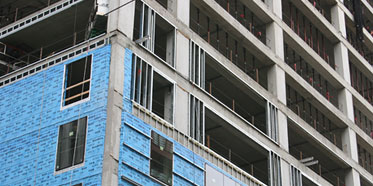 SOLUTIONS FOR LARGE-SCALE CONSTRUCTION PROJECTS
Steeler excels at large-scale construction projects. Our comprehensive drywall and distribution product offerings supply you with everything your large-scale project might require. With proprietary framing technology Steeler can save your project both time and money, ensuring that your company maintains its competitive edge. Let our team of engineers assist in the building process with architectural specifications, LEED® support, custom shop drawings, and more. Your easy-to-use Steeler products will be carefully and quickly delivered to and, if necessary, stocked at the jobsite, meaning less time between making the supplier decision and the completion of your building. Check out our Project Gallery to see just some of the large-scale projects we've been a part of.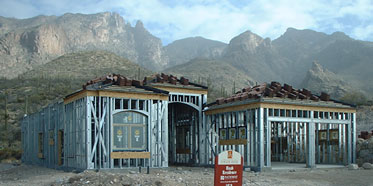 MATERIALS FOR SMALLER CONSTRUCTION PROJECTS
Visit your local Steeler to find competitive pricing on a vast offering of drywall and construction products, tools, accessories, and more. We're more than steel framing; we carry just about anything your project might require. Our friendly, knowledgeable team members are ready to answer any questions you might have about which products are best-suited for your project. When you are ready to begin, our friendly staff will help load your vehicle or Steeler can deliver product directly to your jobsite. Whether you find yourself short on screws or in need of a one-stop shop for your next project, walk-ins are always welcome. To find out more about our product offerings visit our Products page, or compile a technical submittal package of Steeler products on our easy-to-use Submittals page.
COMPANY NEWS
Steel 101
Jul, 25 2016 — When Iron Ore mom loves Carbon dad very much and a little heat is applied, Steel is born. ... Read More »
Steel, An Upgrade
Jul, 18 2016 — Cold-formed steel may be your go-to framing system but you can upgrade to Steeler Inc.'s EQ Steel option, the Elite Framing System, the big brother to standard steel products. ... Read More »