About Steeler Inc.
Steeler is in the business of construction supply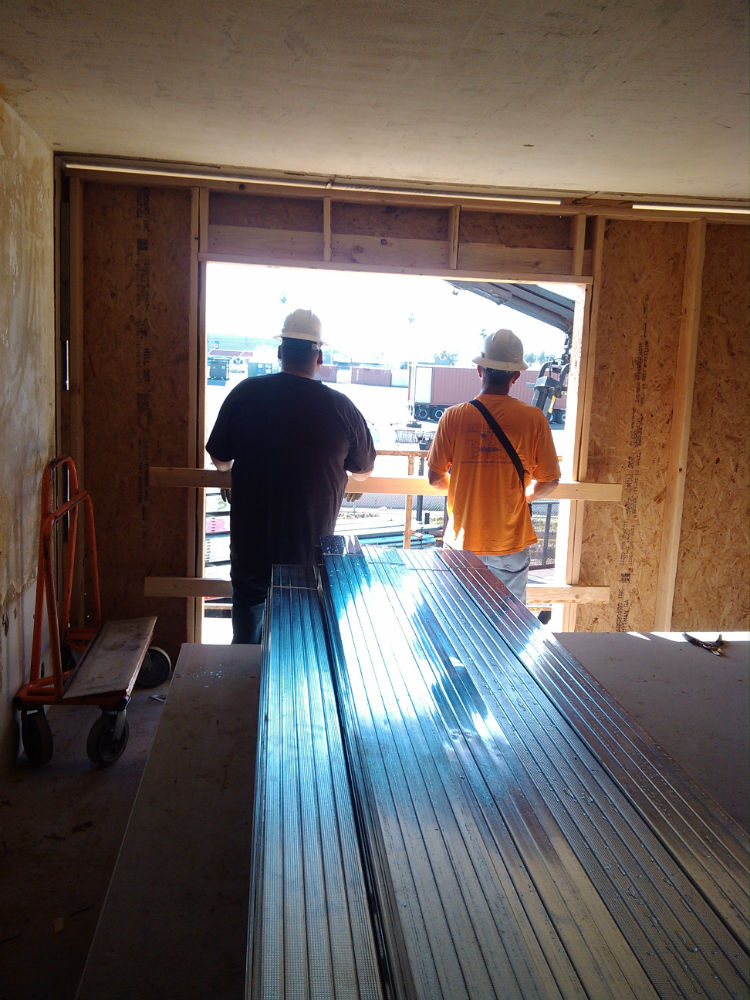 We supply the products that go into buildings big and small. This is what our company does, but it doesn't say who we are.
Steeler's roots were formed in 1974 when company founder Matt Surowiecki Sr. started the business out of a single van and garage. A highly successful owner and salesman, he saw a niche in the construction industry that was just beginning to develop; cold-formed steel framing. An industry-leading company was built one steel stud at a time.
Forty years later and Steeler, Inc. is the oldest consecutively operating steel stud manufacturer in the United States. Steeler is your one-stop shop for drywall construction supplies, offering not only a wide variety of innovative manufactured steel framing products, but most any drywall and distribution materials your project might require. Our mission is to provide high-quality drywall construction supplies to customers at a competitive price, while delivering top-notch service to help grow your business.
Manufacturer of:
Steel Studs
Steel Track
Slotted Track, & Steeler Slotted Stud ™, Deflection Track, & Slip Track
Steeler Smooth Products ™ for Large-Scale Construction Projects
Custom Brake Shapes (up to 32 ft.)
Shaftwall Systems (C-H Studs and J Track)
Cold-Rolled Channel, Drywall Channel, Z Furring Channel, & Sound Resilient Channel
Pony Wall Studs (up to 10 ft.)
Steeler Floor Joists
Steeler Engineered Slide Clips and Angle
Corner Bead and Hanger Wire
Distributor of:
Drywall products including gypsum wallboard, drywall mud, corner beads, finishing products and many other finishing accessories.
High-quality tools and replacement parts, including tools from DeWalt, Wal-Board Tools, Stanley, Empire Level, and more. Our numerous suppliers are construction industry leaders, giving you plenty of options to best match your project needs.
Our timeless line of Steeler screws and fasteners revolutionized the steel framing industry, yet we continue to develop better ways to secure walls. We've tested our drywall screws against the competition on-the-job, and have found that they save installers time and contractors money.
We are in the business of drywall construction supply, but we do business for our customers. We may be a bigger company, but our 12 branches give the personal attention of a small business. Your Steeler representative is here to serve you and your project even after supplies have been delivered.
Steeler is seeing improvements every day. The construction industry has rebounded greatly from where it was just five years ago. Our goal is to maximize our reach within the construction supply industry while still providing personal support and service to each and every customer. We're climbing the hill one stud at a time, just as our founder built this company over the past 40 years.
Enough about us, we're more interested in what you have to say. Use our "Contact" page to submit any comments or questions about our company. Click the "Request a Quote" button to the right to get in contact with one of our sales reps. Navigate our new website, and let us know what you like and what you don't.
At Steeler, our business is your business. Let's grow, together.
Memberships:

COMPANY NEWS
Steel 101
Jul, 25 2016 — When Iron Ore mom loves Carbon dad very much and a little heat is applied, Steel is born. ... Read More »
Steel, An Upgrade
Jul, 18 2016 — Cold-formed steel may be your go-to framing system but you can upgrade to Steeler Inc.'s EQ Steel option, the Elite Framing System, the big brother to standard steel products. ... Read More »