Jul 18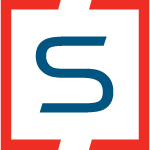 Equivalent Steel, Standard Steel's Big Brother
Equivalent (EQ) Steel is the lighter, more efficient steel alternative to standard cold-formed steel. Engineered and tested to be the better alternative to steel framing, EQ Steel is your option for a greener, easier, and more affordable build.
EQ comes from the term equivalent strength – EQ steel, being made from stronger carbon steel, has the same strength of standard cold-formed steel at a lower weight. This makes it easier to transport, lift, move, and use while maintaining the integrity of your construction. That lowers the cost of labor and time by the ease with which EQ steel can be used. A more efficient material for framing your project, EQ steel is the best option and value for everything it offers in build for your budget.
With Steeler Inc.'s EQ Steel, the Elite Framing System, installation is easier and more accurate. Like standard steel, EQ Steel does not warp over time – cracks, expansion, shrinkage, termites, mold, or fire are all no cause for worry. However, EQ Steel also has the advantage of accuracy and ease of screw installation. Screws find their place easier and the accuracy of the form will aid in building right the first time. There is no risk of injury with blunt edges on track, as sharp edges are eliminated.
Because EQ steel is lighter by using less steel, its creation and use is better for the environment and for the city. Going green has never been easier. You can earn LEED Points when using the Elite Framing System and save money while you're using it.
The lighter construction of EQ steel makes it a more affordable alternative but gives you all the benefits and more, of a full-priced steel product. Your build will also stand the test of time. EQ steel is durable and can last indefinitely in a construction, giving you the best value for your money. Ask your sales rep about the benefits of EQ Steel in your next construction project or check out our Elite Framing System Catalog here.