Delivery Services
Steeler's transportation teaM delivers products in a timely manner.
Steeler owns and operates its own fleet of delivery vehicles to get your order safely and quickly wherever it needs to go. This includes multiple long-haul vehicles, a dozen flatbeds, a dozen forklifts, boom trucks and several small sales trucks between our 13 branches. Our transportation team works daily to improve the efficiency and speed of our delivery system to ensure you receive your products in a timely manner.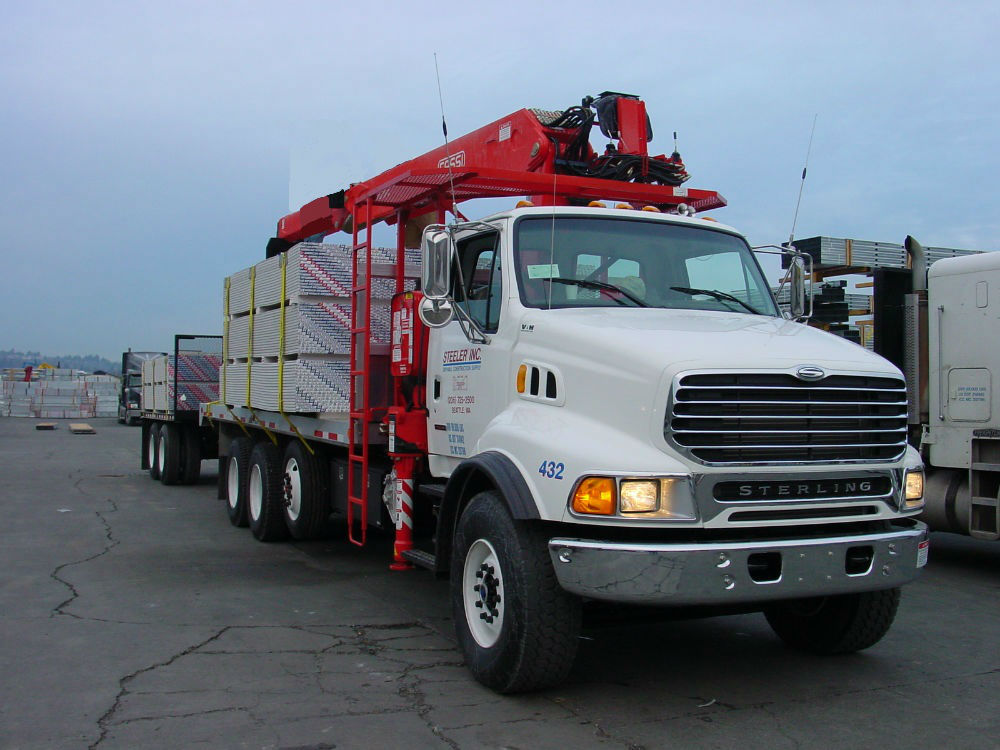 Let us know if your project requires direct jobsite delivery or stocking; we firmly believe in making jobs easier for our customers. Whether you prefer to pick up your products from one of our branches or need stocking on the fifth floor of your latest project, Steeler delivers every time.
We also offer "For Hire" shipping as a service. Contact our transportation department to inquire about how our long-haul freight and transportation solutions can help your company.
If you have any questions about our delivery services, please call 800.275.2279 and ask for transportation.
Have a recent delivery and/or stocking experience you'd like to share with us?
COMPANY NEWS
Steel 101
Jul, 25 2016 — When Iron Ore mom loves Carbon dad very much and a little heat is applied, Steel is born. ... Read More »
Steel, An Upgrade
Jul, 18 2016 — Cold-formed steel may be your go-to framing system but you can upgrade to Steeler Inc.'s EQ Steel option, the Elite Framing System, the big brother to standard steel products. ... Read More »