Dec 30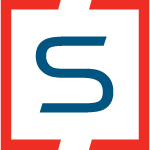 MODERN, EFFICIENT HEAD-OF-WALL SYSTEMS

A cost-effective alternative to slotted track, the Steeler Slotted Stud is everything you need in a Head-of-Wall system.
The Steeler Slotted Stud is innovative and economical, as it can be used in combination with track to form both non-load bearing and wind load-bearing walls. It includes a 2 1/4" slot which allows for up to a 2" vertical deflection and is UL fire rated. Substituting Steeler Slotted Stud in place of slotted track can save your project money while still offering the proper deflection your walls require. The benefits to using the Steeler Slotted Stud as your system of deflection include:
Easier Install: Steeler Slotted Studs are lighter than conventional studs, meaning quicker installation. The 2-1/4" slot allows is designed for easy fastening.

Better Deflection: Steeler Slotted Stud is unlike any other head-of-wall assembly in the industry. Its 2-1/4" slot allows for up to 2" of deflection.

Superior Toughness: We use a full zinc coating to greatly minimize rust formation. What's more, the Steeler Slotted Stud is available in gauges from 21 to 12, meaning superior wind load capabilities.

Designed for fire & smoke protection: Two slots in the head of each stud means less of a need for fire proofing.
---
The Steeler Slotted Stud offers an effective alternative to standard slotted track. Depending on the specifications of your project, Steeler Slotted Studs can save you big money. Steeler Slotted Studs meet or exceed ASTM A370, A1003, C754, C645, and C955. The Steeler Slotted Stud is UL rated for up to 2 hours. Members 33ES and thicker are engineered to be load bearing and thus structural.
Web Size Offerings: 1-5/8", 2", 2-1/2", 3-1/2", 3 5/8", 4", 5 1/2", 6", 8", 10", and 12".
Flange Offerings: 1-1/4", 1-7/16", 1-5/8", 2", 2-1/2", and 3".
Visit our Request a Quote page to get pricing for the Steeler Slotted Stud for your next project!