Mar 09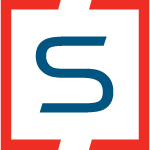 Georgia-Pacific Now Available at Select Steeler Locations
by Steeler Inc.
Another Great Option for your Drywall Needs
Sustainable, Quality Gypsum Products from Georgia-Pacific
Georgia-Pacific Gypsum Board is an industry standard for a reason. Steeler is a proud to announce the addition of Georgia-Pacific gypsum products to our Washington state locations. This includes the ToughRock and DensGlass lines.
Georgia-Pacific gypsum board is compliant with all applicable ASTM, ISO and U.L. standards.
For more information on GP, including literature, products and videos, visit www.steeler.com/catalog/interior-finishing--drywall/georgia-pacific-gypsum-products