May 05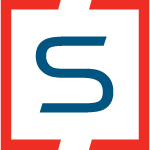 Your Solution for Silent Walls
QuietRock Addition Gives You More Sound Damping Options
Steeler is a proud vendor of the full QuietRock product line. This includes the revolutionary QuietRock ES.
Easier Install: Easily score and snap using the breakthrough EZ-SNAP technology. No cutting required.
Superior Noise Damping: QuietRock ES has no paper and no metal inside the panel yet delivers acoustical ratings of up to STC 60.
Toughness: QuietRock ES is fire-rated for 1 hour, Type X (per ASTM E119, UL263) and is approved for use in many two hour fire-rated assemblies. It can be used in load bearing walls and on ceilings thanks to quality manufacturing.
---
QuietRock ES Mold Resistant is the only score and snap mold resistant sound damping gypsum panel available, offering the same sound damping qualities as QuietRock ES while achieving a maximum score of 10 on the ASTM D3273 mold test.
For more information on QuietRock, including submittals, installation instructions and a products brochure, visit www.steeler.com/catalog/interior-finishing--drywall/quietrock.