Mar 10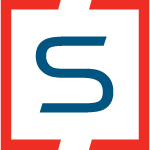 PERFECT CORNERS, EVERY TIME

No longer will you have to screw studs together to make angles; with Smooth Products, turning a corner has never been easier!
Steeler is the exclusive distributor of Smooth Products. The ideal solution for large-scale construction projects, Smooth Products are inside and outside corner studs manufactured to fit the angles your walls require. Benefits to using Smooth Products on your next project include:
Smarter, faster corners: Smooth Products prevent the need for attaching studs to form corners, meaning installation takes much less time, saving the contractor and owner money. This simpler system makes tenant improvements easier.

One Size Fits All: For just about any corner, we offer a Smooth Product that will help. With offerings in 45°, 90° and 135°, most walls can be accommodated.

Less is more: Replace up to five traditional studs with one Smooth Corner stud and save big without compromising wall strength. The bigger the project the more savings you will find by using Smooth Products.

Steeler exclusive: Smooth Products are made of galvanized steel from 22 gauge up to 16 gauge. Smooth Products meet or exceed ASTM A370, A1003, C645, C754, C955, C1513, E90, and E119. The ideal solution for saving time on large-scale projects, the Smooth Products line is the method for faster corner installation.
---
Product Offerings: T Stud for Wall Intersection, Corner Stud, 45° Stud Wall, T Stud for 1 and 2 hour walls, Corner Stud Door, and T Door Stud.
Side Length Offerings: 3-5/8", 4", and 6" standard for T Stud 1 & 2 hour walls, T Door Stud, and Corner Stud Door; add 2-1/2" standard for T Stud for Wall Intersection, Corner Stud, and 45 Stud Wall. Custom dimensions may be manufactured as requested.