Feb 10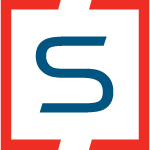 Featured Project: iPic Theaters in Los Angeles
by Steeler Inc.
Steeler products help bring Another silver screen to L.A.
Soon-to-be-Open iPic Theaters Features Nearly 700,000 lbs. of Steeler Products
The Westwood neighborhood of Los Angeles is getting a beautiful new movie theater that is sure to "wow" audiences, thanks in part to Steeler, Inc. Over 250,000 lbs. of steel and 425,000 square feet of gypsum board were supplied & delivered by Steeler during this project. This project demonstrates the full-service capabilities you should expect from us when you order supplies.
Check out the project gallery images of this job here.