Nov 11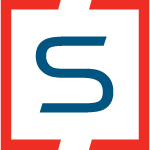 Steeler Inc. Thanks you for Nearly 40 years of Business
April 1st, 2014 Marks Steeler's 40th Anniversary

Thank you for your relationship with our company. Steeler, Inc. has been manufacturing and distributing drywall construction supplies for almost 40 years now. However, being the longest consecutively operating US metal framing manufacturer does not mean we're stuck in our ways.
Our company is always looking to improve the way we do business, because that means better service for our customers. In the recent months alone we have improved the efficiency of our production plants, updated our company logo, and overhauled our website.
From Seattle to Phoenix, Portland, OR to San Diego, Delta, B.C. to the Bay Area, and everywhere in-between, Steeler is helping rebuild. The economic downturn of not too long ago affected our industry, like many others, greatly. But, we went through this once before three decades ago and came out stronger. We hope to do so again. Customers like you that allow us to do business in an industry we know and love. Thank you again.