Dec 09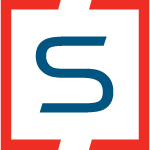 Evolution 1 LLC & steeler, Inc. Go Back to School
Husky Stadium Uses E-Curbs, An Innovative Offering from Evolution 1 LLC & Steeler, Inc.
This past September, the University of Washington kicked off its football season in a familiar, yet different venue. Beginning in 2011 and completed in 2013, iconic Husky Stadium underwent its first major renovation since 1987, which included an added level to enclose the west end of the stadium and replacements of seating throughout.
One important component to this project included an update to the gutter system so that rainwater could flow efficiently out of the stadium and into the appropriate stormwater drains. A conventional method of roof framing includes a series of steel studs and track, along with an insulating material and wood. This process can be inefficient and time-consuming, which are two adjectives the contractor on this job didn't want to hear.
An estimate places the total savings for this project at over six figures and roughly two weeks-time by incorporating pre-insulated E-Roof Curbs instead of comparable traditional methods. This easy-to-install and innovative product comes from Evolution 1 LLC, a vendor of Steeler. We are proud to carry the entire Evolution 1 LLC line of pre-insulated Enviro-beam products. Check out more project photos of the Husky Stadium Renovation here.