Nov 02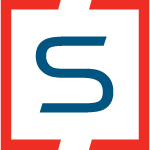 FASTENER Fall Back IS Here!
Big Savings On Mix-and-Match Pallets of Select Screws
For the month of November, pick from the following to build your own pallet of screws (48 boxes or more) to save:
#6 x 1-1/4" Drywall Drillers "14"
#6 x 1-7/8" Drywall Drillers "16"
#6 x 1-1/4" Super Steelers "368"
#8 x 1/2" Zinc Wafer Head Drillers "34Z"
#10 x 3/4" Zinc Wafer Head Drillers "44ZMAG"
To receive pricing for November Fastener Fall Back, please contact a Steeler representative near you. Stocking up now can save you up to 20% off your next pallet order!