Aug 12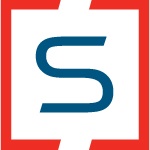 Steeler Inc. is excited to welcome Chris Gilliam to the Steeler family and the comeback of the Redmond Branch.
Christopher Gilliam, our new Redmond Branch Manager, has been in the construction industry in one form or another most of his life, even building houses near French Alps for three and a half years. Christopher comes to us from Home Depot Exteriors, where he worked as a project manager, running roofing, siding, and window projects. He's had his own remodel company, sold Bobcat/Ingersoll Rand equipment, as well as industrial pumping machinery. Christopher is the original 1976 Seahawks fan. He loves to spend time with family, fishing, and travel.
With Chris, Our Redmond Branch is opening its doors once again to welcome the local customers of Redmond Steeler. We have the same location in Redmond as before but the values Steeler strives to provide at all our branches are now available in Redmond again. The relaunch of our Redmond branch is in the same location as before at 9150 Willows Rd NE but with a better and improved customer experience. Join in welcoming our Redmond relaunch at the FREE barbecue we are hosting for our customers from 11:00AM to 1:00PM!
For any construction project you have, you can count on Steeler and its employees to put the best forward, with reliability and passion. Our Redmond Branch will now be the extension of our Seattle office and will offer all that Steeler stands for: reliability, quality, and integrity. With our knowledgeable staff, customers and contractors can count on excellent service to match our excellent products.
Same Location, New Values.